By connecting new cash collection / withdrawal points, any bank assumes responsibility for making each such facility accessible to customers. In order to solve certain data collection and processing tasks, most banks implement various systems; as a result, ATMs (automated teller machines), payment terminals / kiosks, ATSs (automated teller safes) and other devices may simply not have a common communication channel.
Systems like Cash Management.iQ allow banks to centrally monitor the entire network of cash collection points, including regular and timely receipt of data for each point separately. Nevertheless, there remains the question of alternatives to the choice of the channel to obtain all the necessary data as well as to unify different systems.
Let us consider a concrete case: there is a bank, with its own ATMs and branches network, and the cash turnover is controlled by the previously installed Cash Management.iQ system. The bank collects all the necessary data through special Cash Management.iQ channels. Furthermore, the bank launches a project with the aim to make various payments possible through self-service payment terminals. As a result, the bank receives an additional self-service terminal network which is connected to a separate Payments.iQ specialized payment processing system. The bank's collection service performs encashment of all cash collection / withdrawal points. Thanks to Cash Management.iQ, the bank's staff monitors and controls cash not only in ATMs and branches, but also in self-service terminals / kiosks.
The bank might consider the following technological alternatives as a channel to obtain the necessary data on self-service terminals / kiosks for the Cash Management.iQ system:
Alternative 1. The data from the end device is received through the installation of Cash Management.iQ specialized data collection system into self-service terminals / kiosks.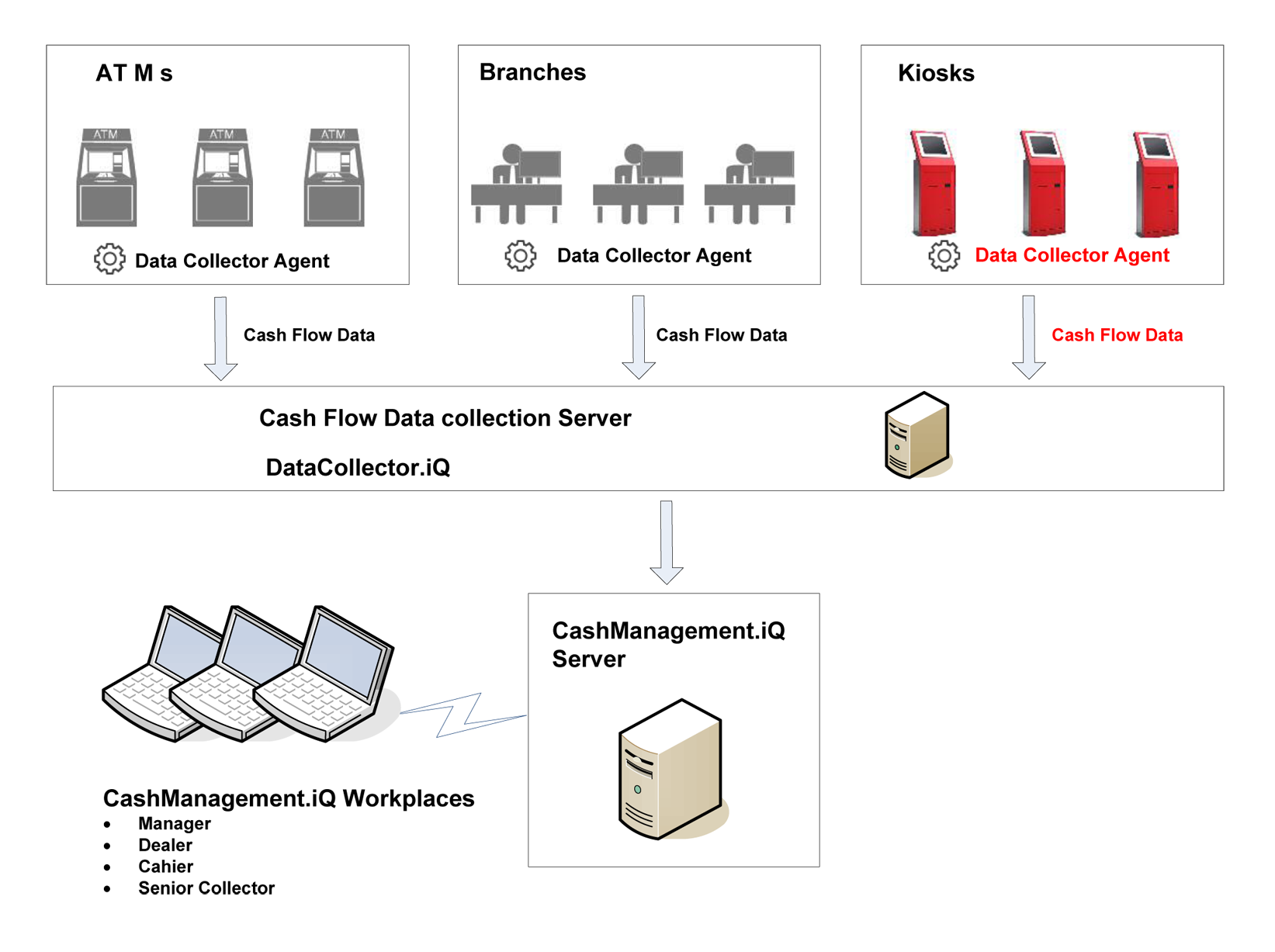 Alternative 2. The data comes from external systems, already connected to the devices, by organizing the necessary interaction (integration) between payment processing systems and the cash management system.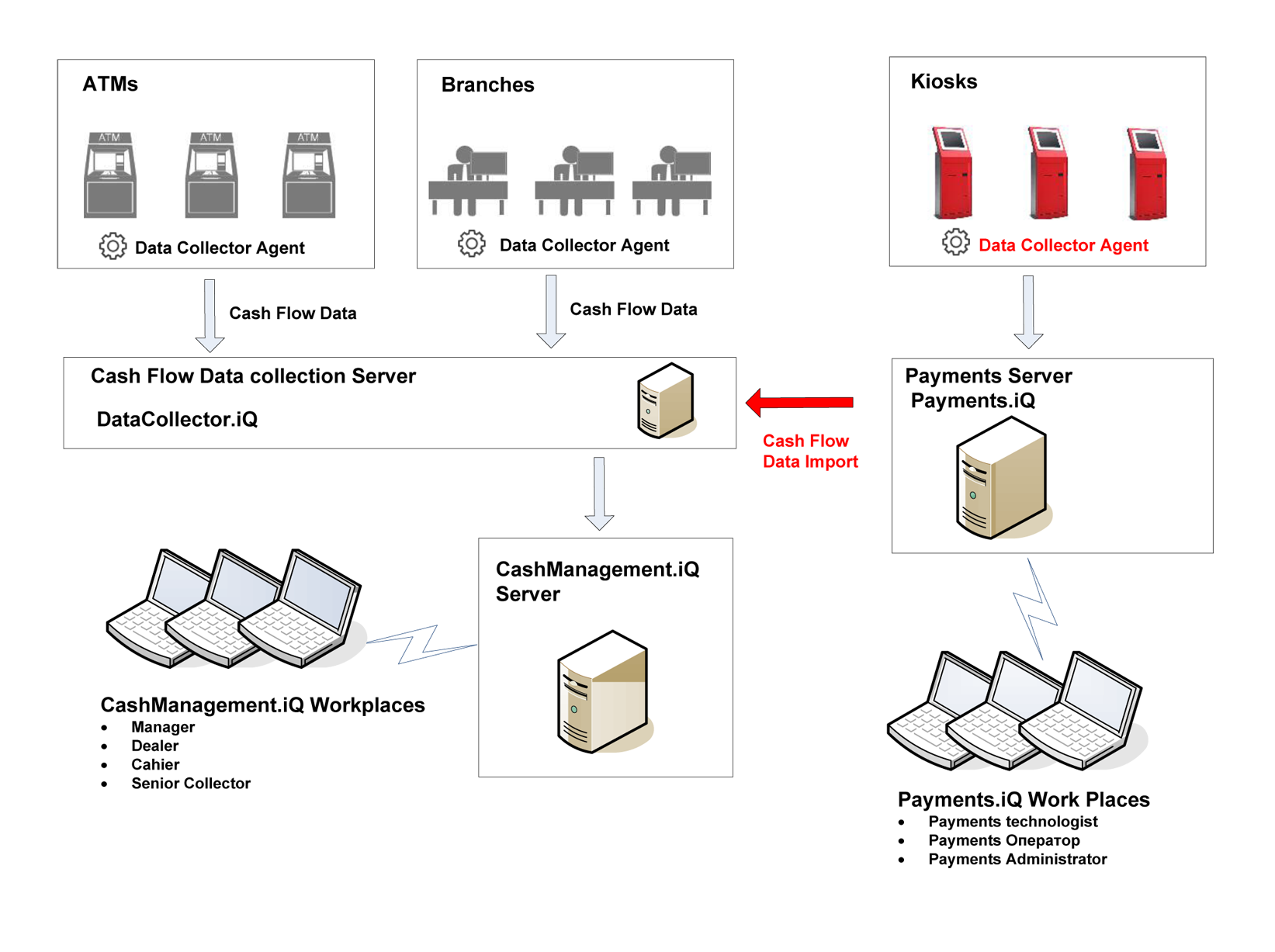 When evaluating and selecting a particular technological scheme, the bank should consider integration works timing and costs as well as costs of supporting each individual solution. Besides, it should strive to ensure each cash collection / withdrawal point profitability.